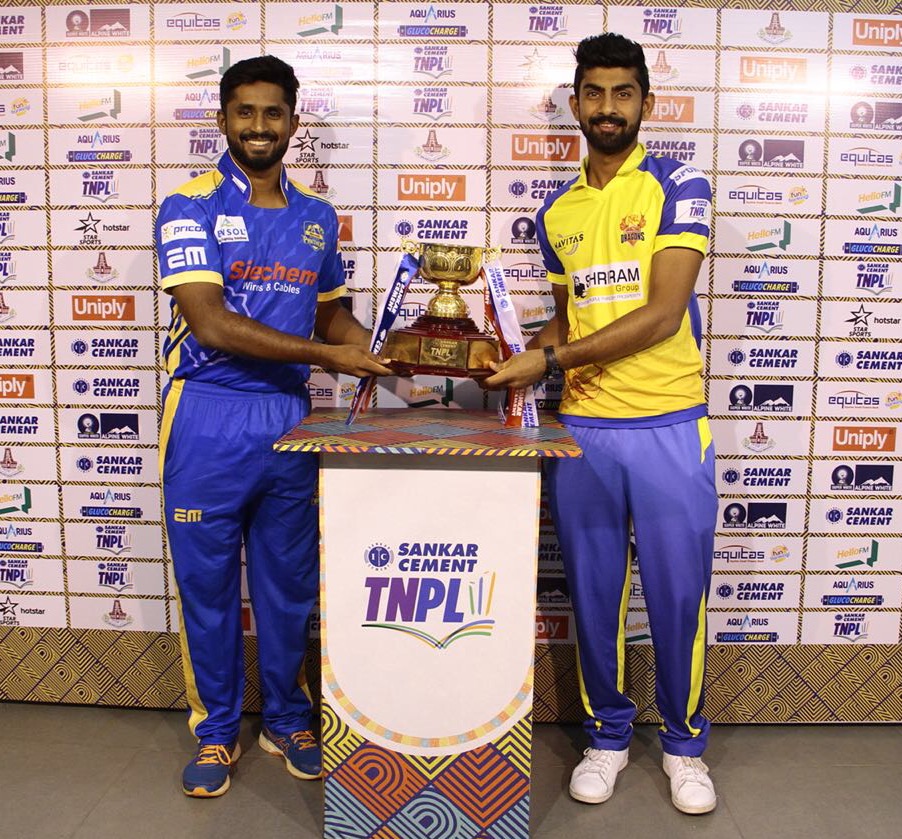 Rival captains, Rohit Damodaren of Siechem Madurai Panthers and Narayan Jagadeesan of Dindigul Dragons, spoke to the media ahead of the 2018 Sankar Cement-TNPL final to be played at the MA Chidambaram Stadium in Chennai on Sunday, Aug 12 (7.15 p.m. start).
Excerpts:
Rohit Damodaren
As TNPL debutant and captain, did you honestly think you'd make it to the final?
We didn't have any expectations. It's a new team and a new management. We just wanted to play entertaining cricket and focus on the process. We focused on playing good cricket and we are here now.
On in-from KB Arun Karthik's contribution…
He has been outstanding, not just his batting but the energy he brings to the team is unbelievable, in whatever he does, the way he plays, the way he peps up the younger lot. He is one of the most important players in the team.
The contest is being billed as Panthers' bowling v Dragons batting…
We all know that Dindigul has an amazing batting line-up. I think we have a balanced side. There have been matches we have chased down 180 and matches we defended 115. It is going to be an interesting battle.
On mystery spinner Varun Chakaravarthy…
His economy has been a big boon for us, and he has taken crucial wickets for us.
Narayan Jagadeesan
On the season thus far…
I think the current edition of the Sankar Cement-TNPL has been really good, teams have been more balanced, and the qualifiers to the Playoffs were decided only after the final league game. The competition in the TNPL has grown from strength to strength.
On R Vivek's aggressive batting…
There was never any doubt that we would retain Vivek. He's the sort of player that every side would want, a player who is so powerful that he can singlehandedly take the game away when he gets going.
On Ravichandran Ashwin's influence…
R Ashwin leading the side is the first three games was really special for everyone. His presence (before leaving for the England Test series) was a big morale booster for the team. He was always giving suggestions to improve as a unit. He is constantly in touch with the team management.