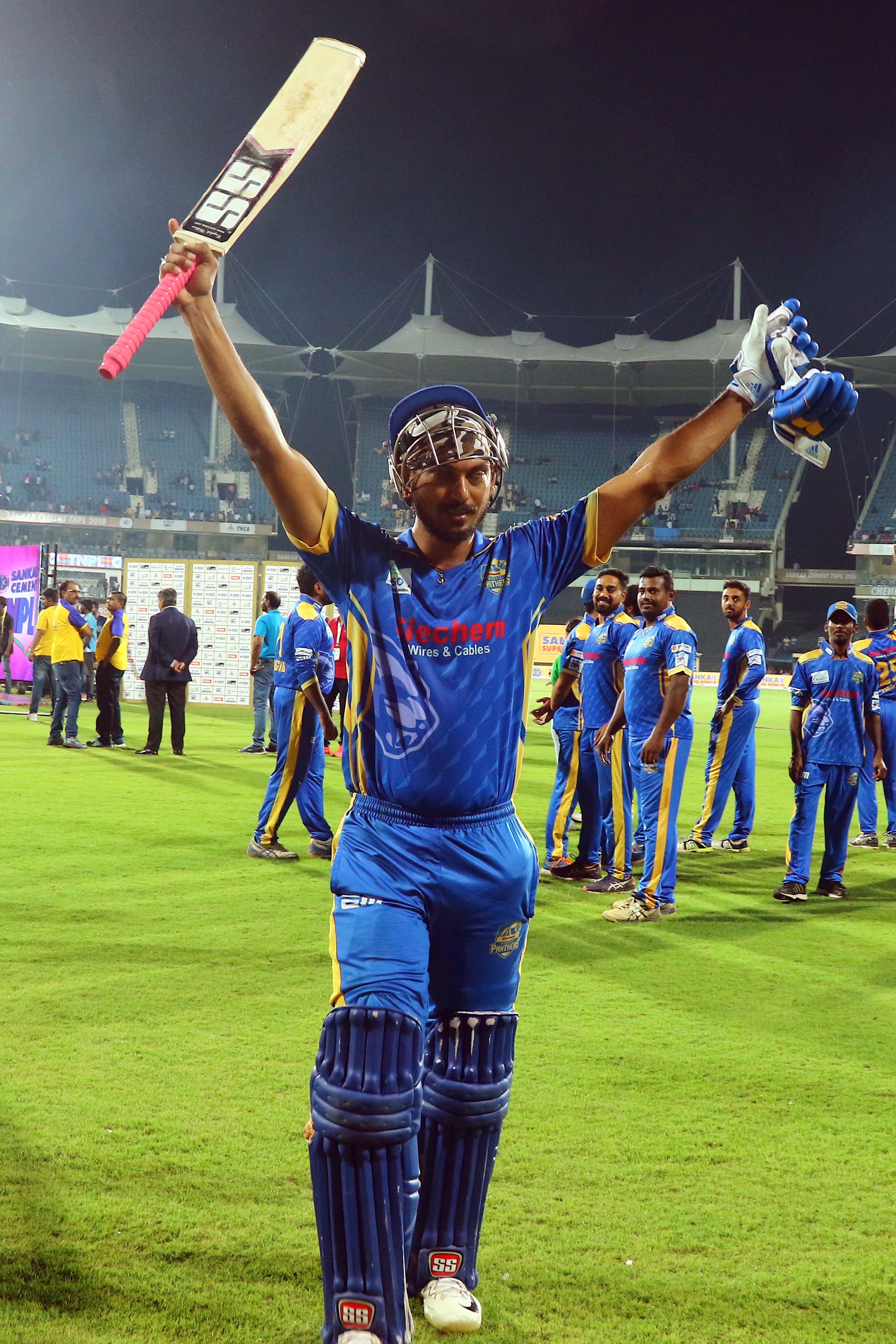 'Krishna Mines Super White Super Fours' Tournament Award
N Jagadeesan – Dindigul Dragons
It was an amazing tournament. We played really well as a team throughout the tournament and personally, I am happy with the way I batted in the competition.
'Sankar Cement' Maximum Sixes Tournament Award, Highest Run Aggregate of the Tournament and Player of the Tournament Award
KB Arun Karthik – Siechem Madurai Panthers
It feels really great. This win means so much to me, I have been working hard for this. I was contributing before also but this time I wanted to finish the games for the team as well. I was highly determined to take Madurai Panthers to new heights in the season and I am happy with the performance.
'Equitas Funtastic' Player of the Tournament
R Vivek – Dindigul Dragons
I am very happy with my performance in the tournament, I would like to thank my team management and my teammates for their support throughout the tournament. I will keep performing at my best.
'Sprite Most Refreshing Player' of the Tournament
Mokit Hariharan – VB Kanchi Veerans
I trained really hard to bowl with both the arms which has been the talking point of this season. I am blessed to be here and I will go on to play for India someday.
'Most numbers of DOT BALL bowled in the Tournament' Award
Varun Chakaravarthy – Siechem Madurai Panthers
I always wanted to play in Chennai so I was very comfortable playing here today. I was under pressure of the final but my seniors from the team really helped me out to perform at my best.
'Uniply Catch of the Tournament' award
Shahrukh Khan – Lyca Kovai Kings
It was the best catch I have ever taken, I was in the right place and honestly, I was lucky that the ball stuck in my hand. The Sankar Cement-TNPL is a great stage for players like me.
Maximum number of wickets in the Tournament
Abhishek Tanwar – Siechem Madurai Panthers
Being a bowler is difficult in T20s so it is really a special feeling to end as the highest wicket-taker for the season. I am really happy by the fact that the performance has come in the winning cause.