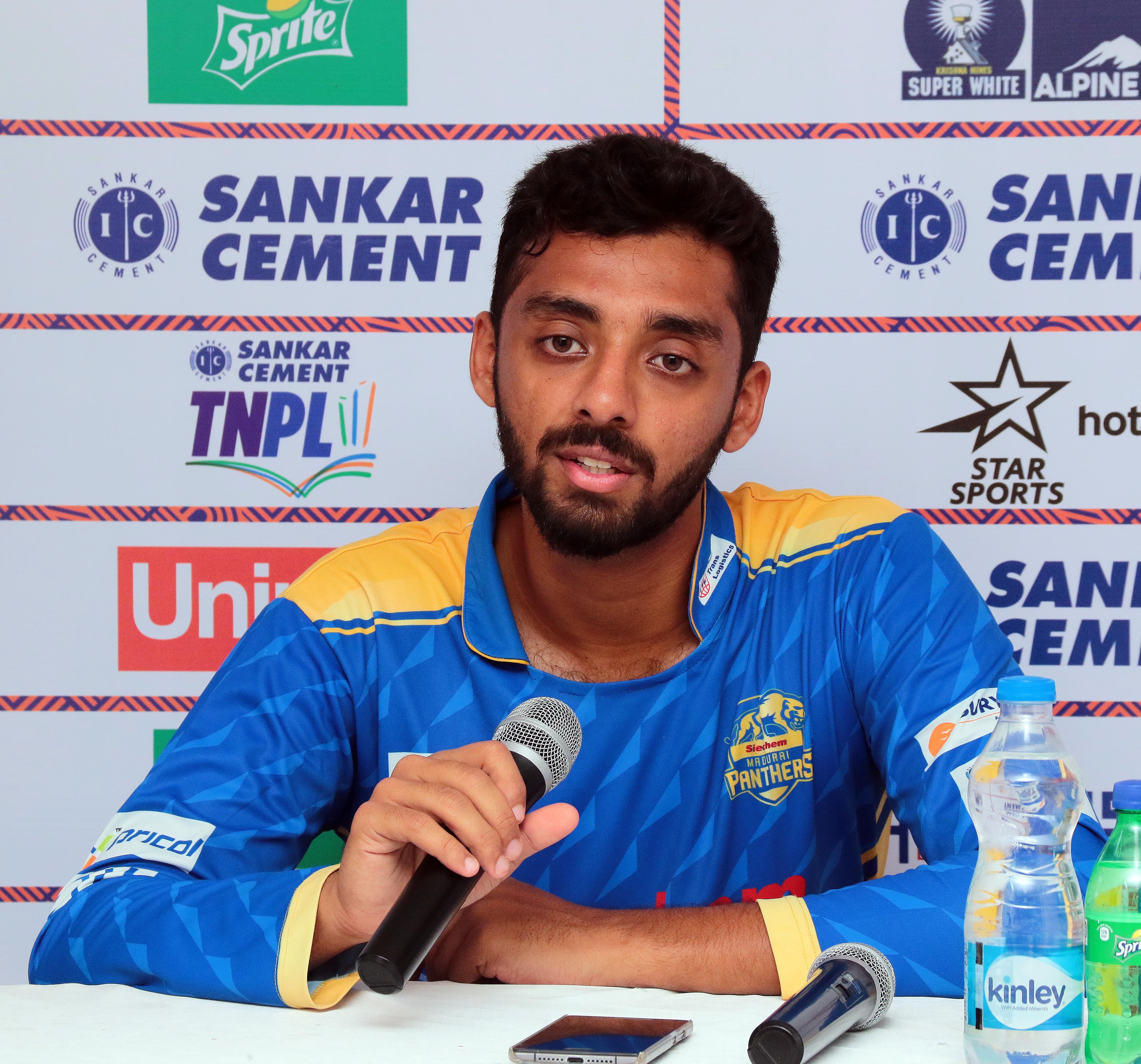 Siechem Madurai Panthers went down by 75 runs to Dindigul Dragons in Qualifier 1 of the 2018 Sankar Cement-TNPL at the NPR College ground in Natham (Dindigul) on Thursday, Aug 9, and will play the winner of the Eliminator at the same venue on Friday, Aug 10, in Qualifier 2.
Panthers' spinner Varun Chakaravarthy, who bowled 16 dot balls in Qualifier 1, spoke to the media after the loss.
Excerpts:
On the side's bowling performance…
The pitch here is flat, we did not expect it to be so flat but we should have implemented our plans better. Once we knew that the pitch was playing well, we should have bowled more dot balls rather than going hard at the batsman. Straight boundaries here are small, we could have kept them to singles when they were striking hard but we were unable to that.
On the side's batting failure…
We had to get 10 runs per over from ball one so we had to try hitting every over but it did not work out our way.
On the lessons from the defeat…
We definitely need to bowl better, if plan A fails we need to switch to plan B which we did not do today. We should have adjusted to the pitch better than what we managed.