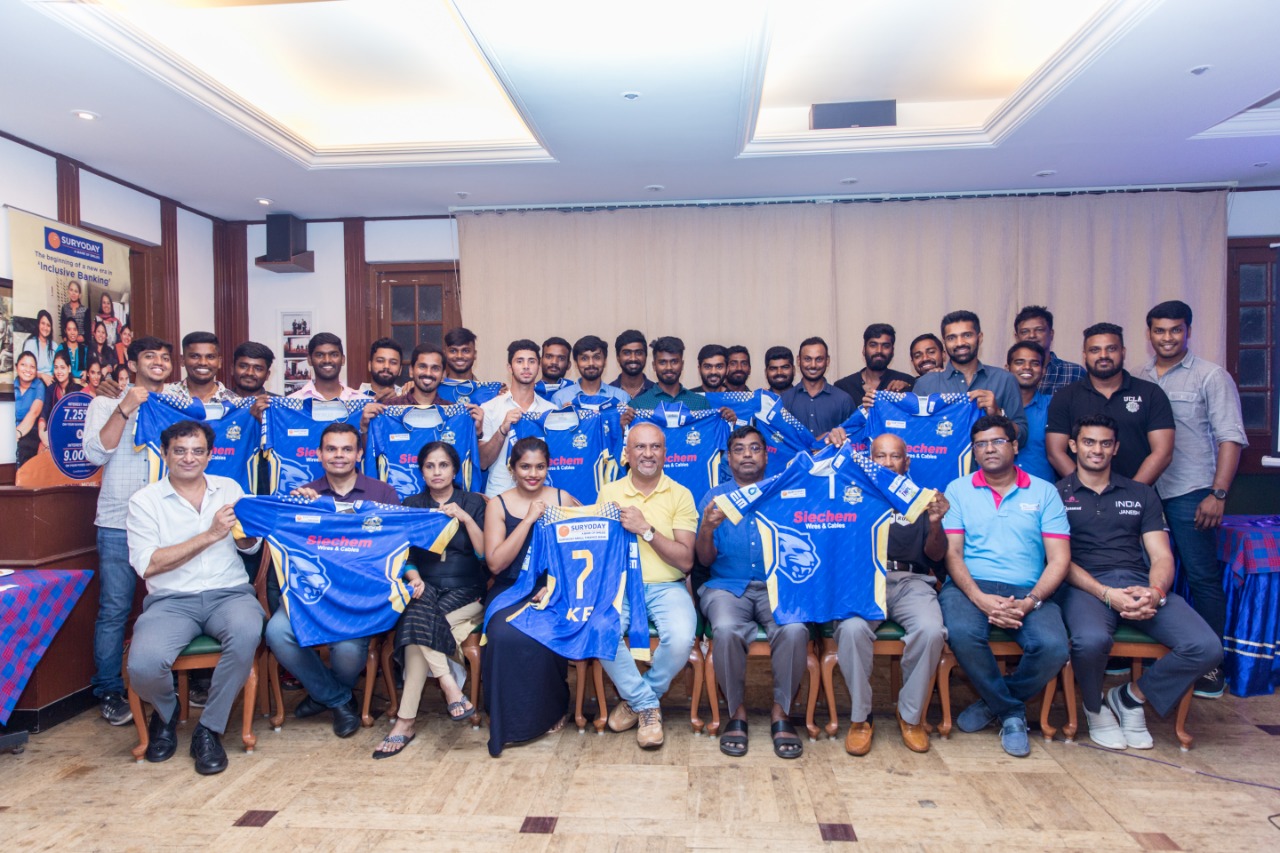 The greet & meet event of the Siechem Madurai Panthers, the defending champions in association with the key sponsor Suryodhay Bank and technological partner, Howdy Do held at the Madras Cricket Club was a grand successful event.
The celebration unfolded with the introduction of the key sponsor: Suryodhay Bank. Mr Bharat, on behalf of the Bank shared his views on his association with the Madurai Panthers.
Other key sponsors, Wassup represented by Mr Balachandaran, Teertha represented by Mr Gyaneshwar and tech partner, Howdy Do represented by Mr Sudhakar Raja also shared their views.
The former captain, Mr Rohit Damodaren addressed the crowd, followed by the Coach: Mr Ganesh Dodda who expressed his happiness and joy to coach the team this season. Also, K.B Arun Karthik, captain for this season expressed his gratitude and excitement for the coming season. He is all set for this season with no plans of slowing down.
Special address by very special and dear guest: The legendary cricketer,Alvin Kallicharan former West Indian cricketer and captain.
Lastly, the young and dynamic CEO, Ms.Pooja Damodaren presented the vote of thanks, highlighting the key contributions of each player on the team and motivating them to push their limits and give in their all this season.